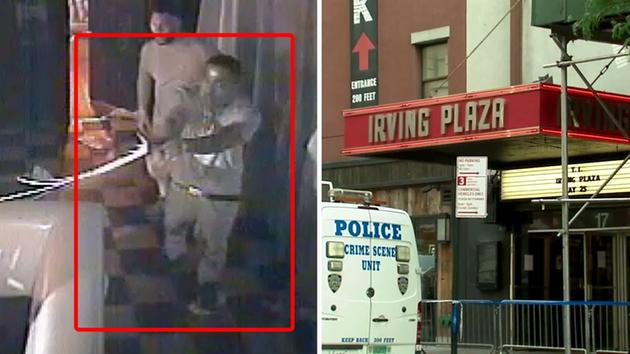 NYPD has released a very clear video of Troy Ave firing a gun at the T.I. concert at Irving Plaza on Wednesday (May 25) night. According to the NYPD, Troy shot himself in the leg during the incident that killed Ronald McPhatter and wounded two other people. McPhatter's mother said that she didn't understand why Troy Ave killed her son, as they had known each other since junior high school. McPhatter can be seen in the above footage walking in behind Troy Ave and running past him as the rapper opens fire backstage at Irving Plaza.
McPhatter died doing what he'd done for many years — looking out for Troy Ave, the victim's mother, Rose McPhatter, said at the Gowanus Houses.
"He actually cared a lot about Troy Ave. My wish is that Troy Ave cared as much about my son as he cared about him. I say that because I watched how my son would always bend over backwards to help him," Rose said.
"If he (Troy Ave) cared about my son as much as he alleged he does, I would've received a call from him. He didn't call me. He didn't call any of my other sons."
Troy Ave was arrested today at NYU Langone hospital and charged with reckless endangerment, illegal possession of a firearm, and attempted murder.
STREET CERTIFIED
nydailynews